Online pay/pension slip viewing
How to avail the Online Viewing of Financial Information
1st Step: Visit the AFP Finance Center Website @ www.afpfinancecenter.com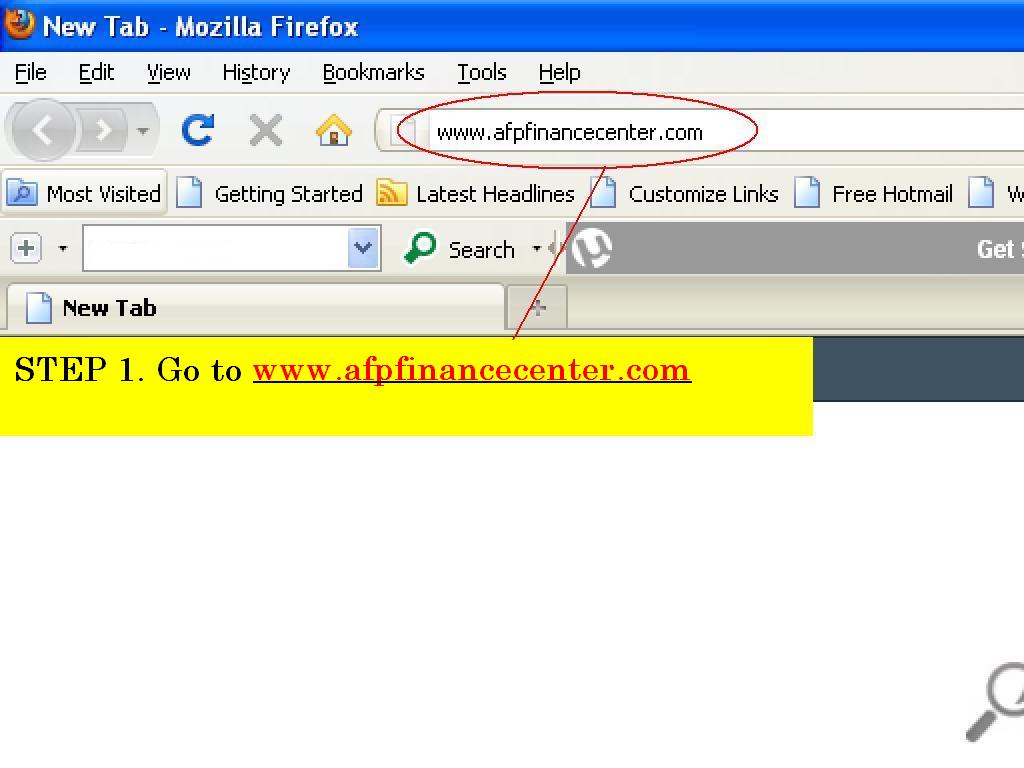 2nd Step: When the AFPFC website appears click the Pensioners menu to view e-pension details. For Active personnel visit the Active menu to view e-payslip.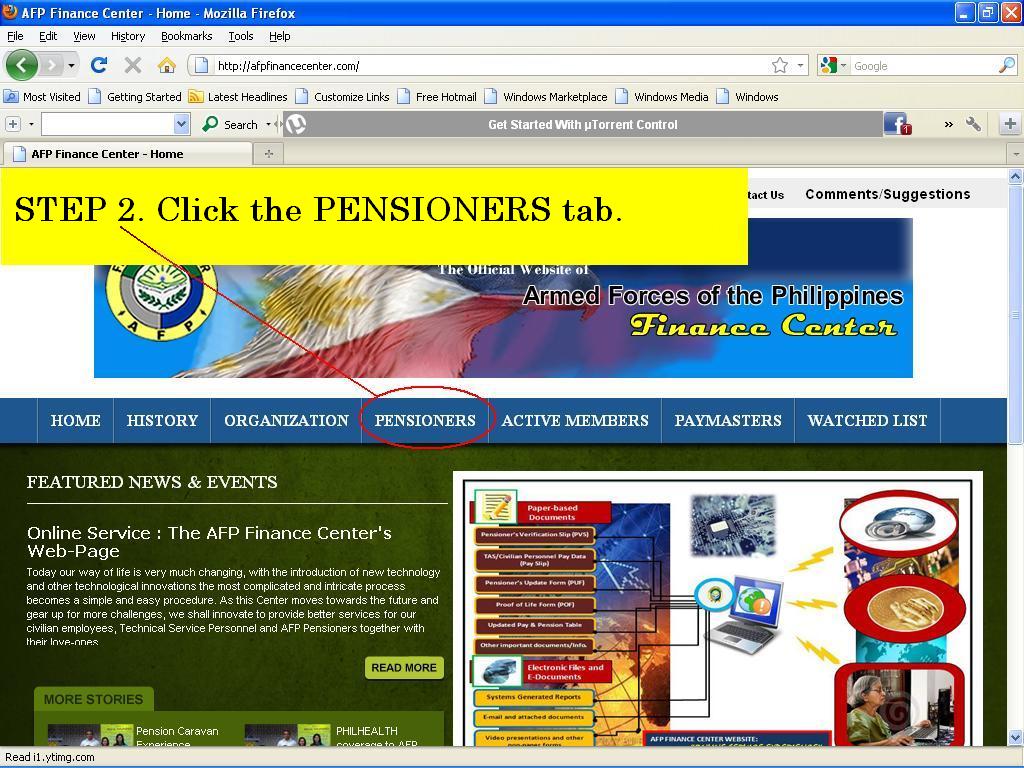 3rd Step: In the respective menu, online registration is required. The system shall require your User account and password. For those not yet registered or doesn't have any account yet, click "sign up registration here" to be able to create an account.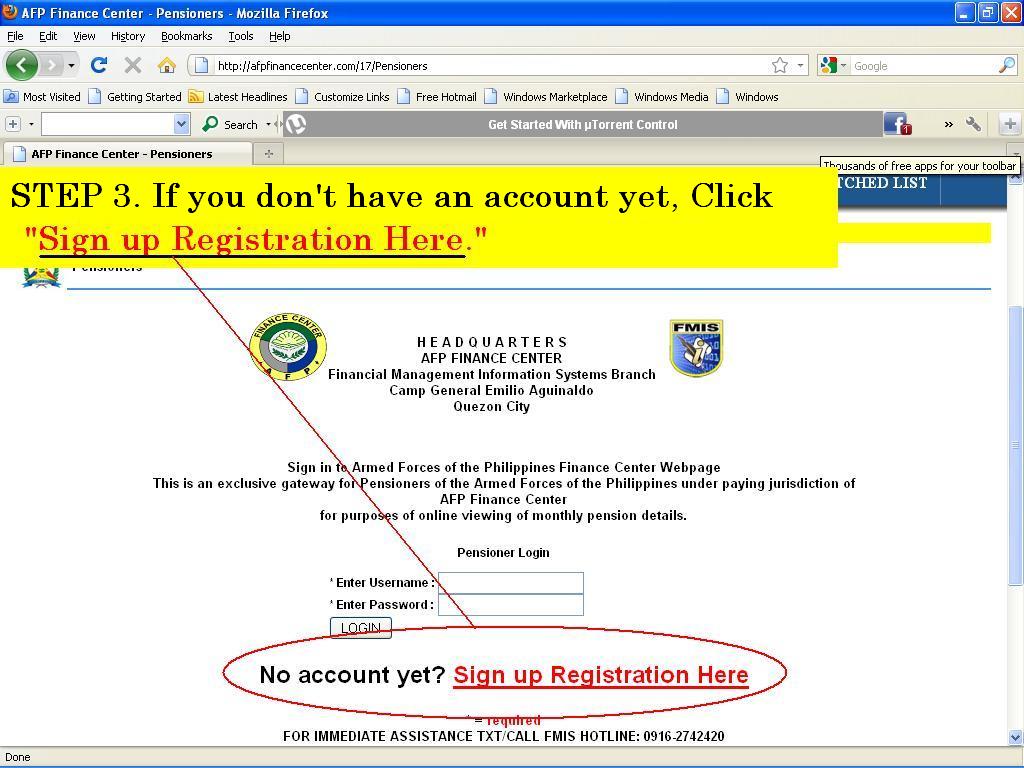 4th Step: To guarantee security of information the system shall require the following data:
·

Bank Account Number:

·

Apelyido (Lastname):

·

Unang Pangalan (Firstname):

·

Gitnang Pangalan (Middle Initial):
Once entry was made click the submit button. If validated to be legitimate pensioner/personnel the next step would be creating your username and account password. The password should be minimumof 8 characters (alphanumeric)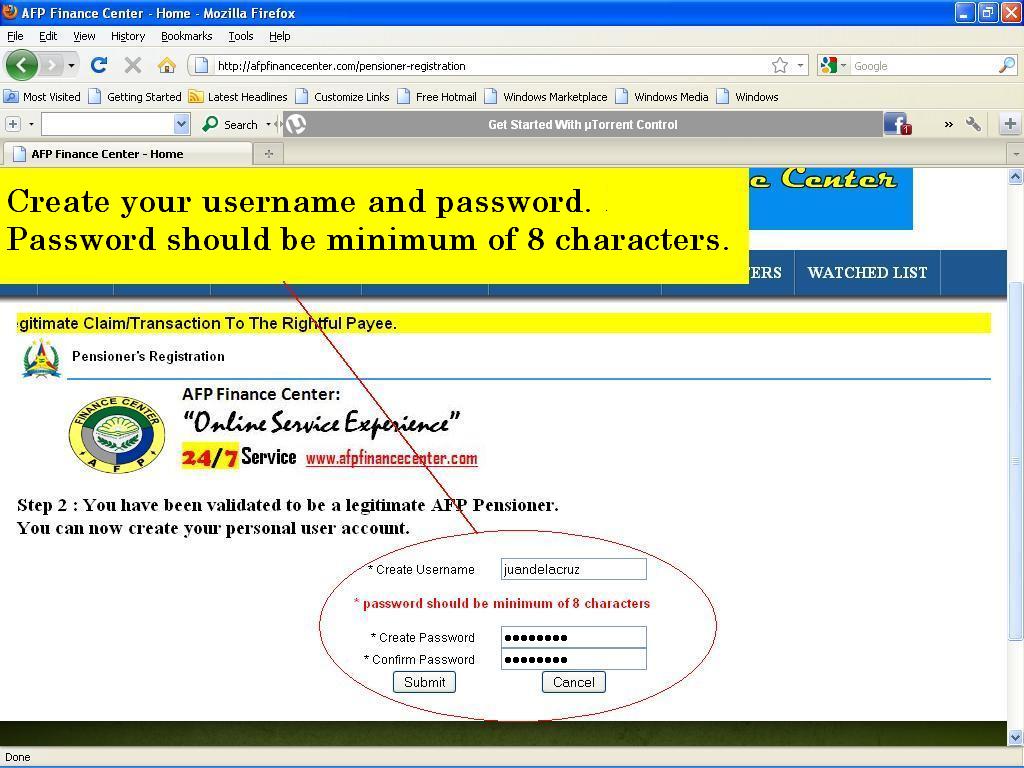 6th Step:
Successful entry and validation would result to the creation of your personal account in our database which will be use to view financial information online.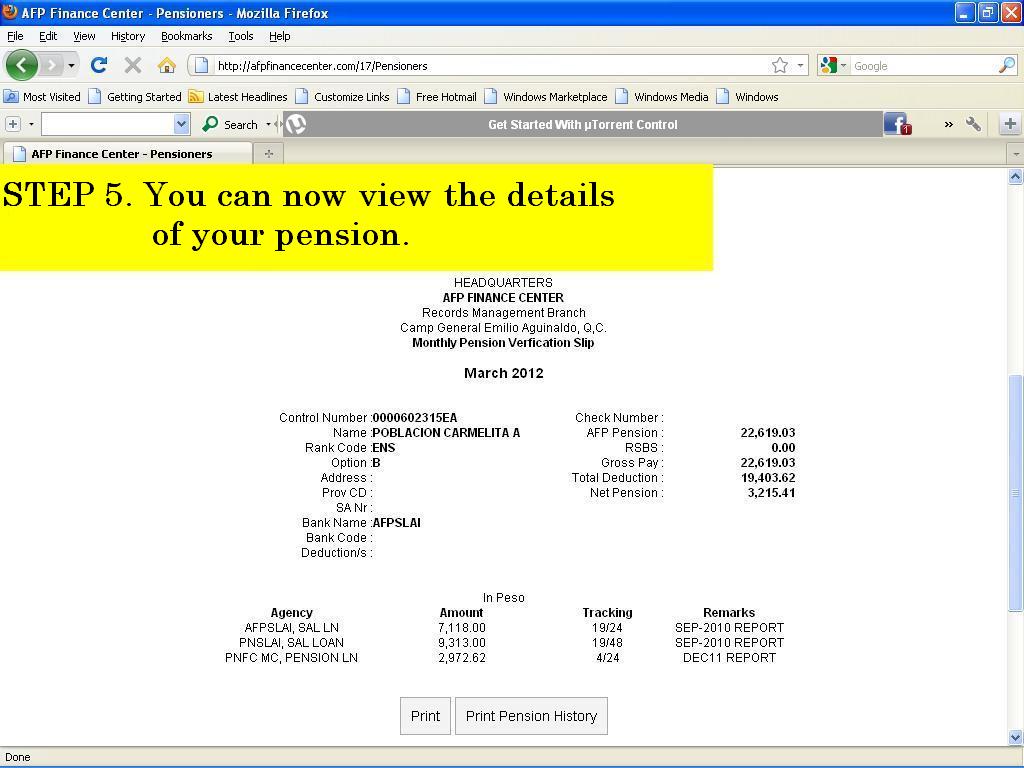 Pension Historical Data can also be downloaded for printing and reference just click the pension history tab.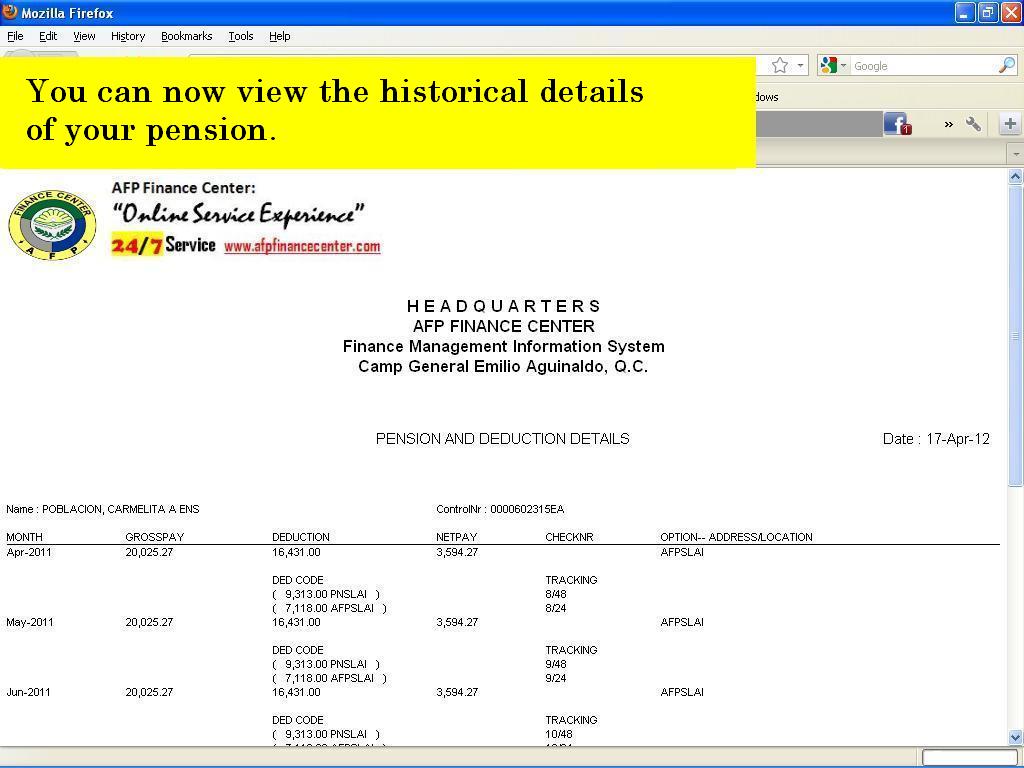 Related Articles